Arai's founder, Hirotake Arai, was originally a hat maker and a hard-core motorcycle enthusiast.
Back in the 1950s when Mr. Arai was a young man riding his motorcycle, there were no helmet manufacturers in Japan. And as Japan was a closed market, it was very difficult to obtain a proper helmet. Knowing the risks of riding motorcycles firsthand, Mr. Arai knew he wanted a good helmet for his own protection.
Arai is still a small, family-owned company driven by the same mission through three generations—three generations of riders. We at Arai are motorcycle enthusiasts. We ride. We build each Arai helmet as if we're creating it for one of our own—a brother, a father, a husband, a mother, a sister.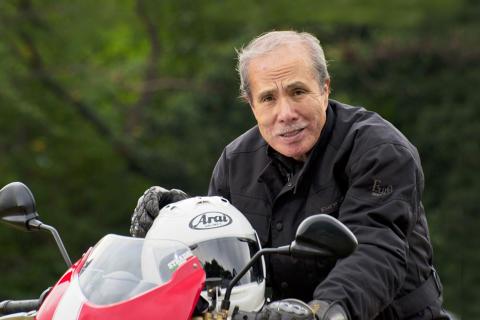 Our Mission
Our mission has always been the protection and comfort of every person who chooses an Arai helmet. Our foundational principles of protection first, exceptional quality, and rider comfort have never been forgotten in over six decades of helmet design and manufacturing.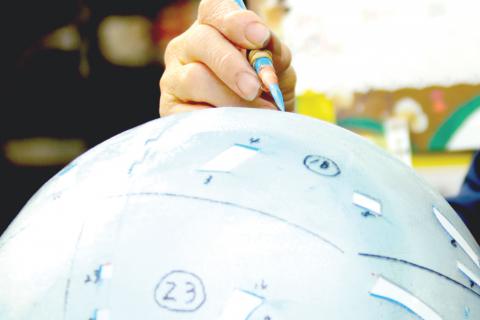 Small Improvements Mean Big Gains
We are always working on improving all aspects of our helmet, with protection as our primary focus. Obtaining improvements demands the dedication and focus of highly skilled artisans utilizing high-grade materials. An improvement may appear as just a small change, or may be unseen from the outside, but each one can add to an already proven design. And when many improvements are accumulated, the synergy between them provides supreme performance. This is how Arai goes after gains in protection and comfort.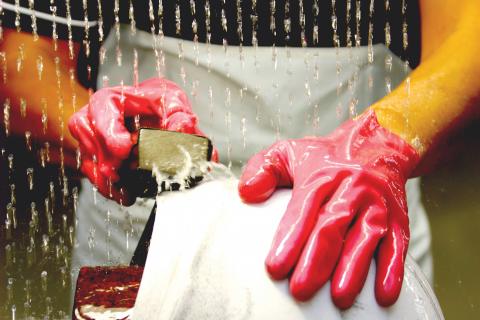 Handcrafted by Skilled Workers
Every Arai helmet is meticulously handmade by craftsmen and women who are active participants in our mission to present the highest level of protection and quality. From the shell to the paint to the liner, the work is performed by hand by experienced, focused specialists.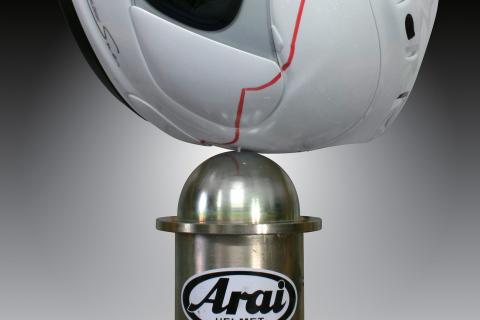 Technical Philosophy
At Arai, safety standards such as Snell and DOT are our starting point, not our end goal. Standards are important and set minimum criteria, but while some may design their helmets to meet those minimums, "good enough" has never been good enough around here. We think about the environment you ride in, full of distracted drivers, unpredictable situations, sharp angles, and things that don't move if you hit them. In that environment, we feel good enough just isn't.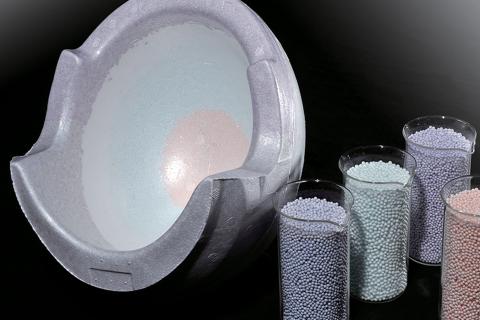 Impact Absorption is a key function of Helmet Performance
Minimizing impact energy from reaching the head is the basic function of a helmet and is what most helmet standards focus on when testing helmets. The more energy you can absorb the better it is for the rider. But all helmets are limited in their capacity to absorb or manage impact energy, due to the limitations of how big and heavy a helmet can be and still be wearable. With an outer shell only about 3mm thick and an interior EPS liner only about 4cm thick, there are limits to any helmets ability to deal with all potential impact energies.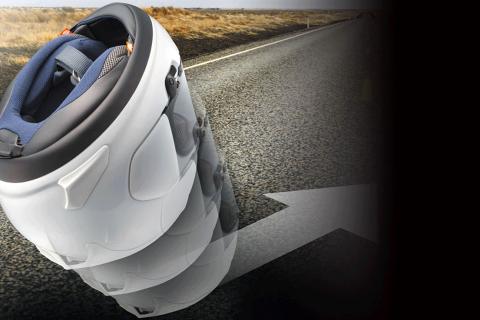 Maximizing every aspect of helmet performance
While absorbing impact energy is important, we believe that avoiding or minimizing impact energy from getting inside the helmet is where more performance can be found. A motorcycle rider traveling at street-legal highway speeds can carry more than 12 times the kinetic energy than the most stringent laboratory helmet standard tests to. This energy increases by the square of the speed, so even a small increase in speed means measurably more kinetic energy that needs to be managed by the helmet.
This kinetic energy can be avoided or minimized by sliding over or glancing off objects. Glancing off is the ability to avoid sending energy directly into the helmet and instead disperse as much of it as possible without stopping or snagging on an obstacle. Arai believes that the ability to glance off energy is one of the most important performance characteristics of a helmet.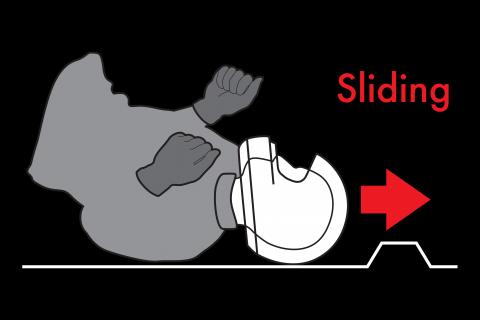 Mitigation of Rotational Energy
The added benefit of a rounder, smoother and stronger shell that slides across uneven surfaces and glances off obstacles is that it helps to minimize oblique impacts from letting rotational forces into the helmet. This Mitigation of Rotational Energy (MoRE) prevents the need to add other measures inside the helmet, which can take away from an already limited interior liner and its ability to absorb impact energy.
By maximizing every aspect of the helmet, we can deliver more performance in a smaller and lighter helmet.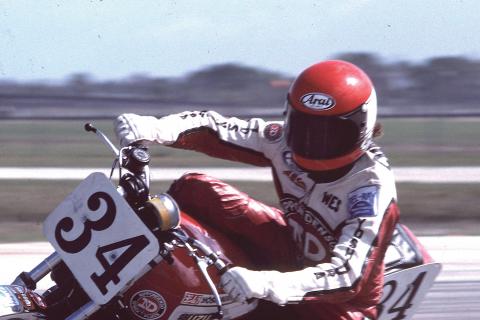 Shell Evolutions
Experience, through decades of lessons learned in the street and on the track, continues to reinforce a simple truth that a rounder, smoother and stronger shell is better able to divert impact energy by sliding across uneven surfaces and glancing off obstacles more easily, as well as helping minimize excess rotational forces.
The result is the evolution of the current Arai shell shape, similar to an egg – the strongest shape found in nature, that has a better chance of doing just that.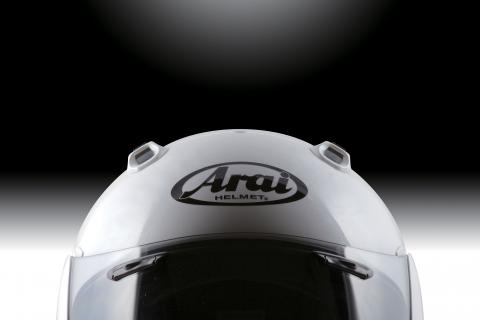 Egg Shaped Form
The shell's Egg Shaped Form (ESF) is a shape that narrows at the bottom, matching the skeletal structure of the human face. The shape helps maintain the strength of the shell bottom without interfering with ingress or egress of the helmet.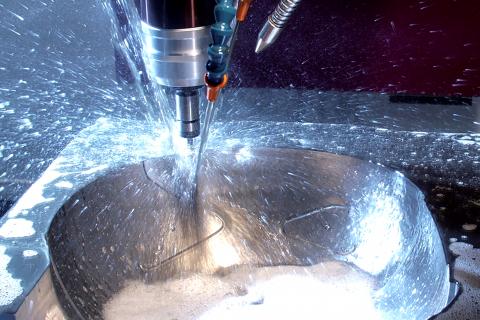 Mold In-House
Mr. Hirotake Arai, motorcycle enthusiast and founder of Arai Helmet, made a helmet for his own use in the early 1950s, which was the first motorcycle helmet made in Japan. Mr. Arai began by fashioning the mold himself, and all subsequent shell molds have continued to be produced on-site. With this in-house ability, modifications and/or changes can be made from the data obtained from the initial prototype shell as needed. In addition, future updates can be done quickly and easily. A new shell mold can be made in as little as 24 hours!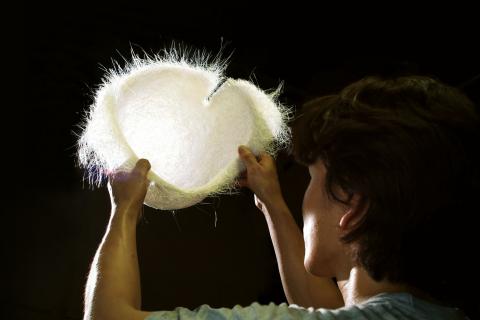 Every Outer Shell Is Inspected Two Times
Shell molding by the "bag process" allows stronger helmets because it increases the fiberglass/resin content ratio. Shell materials are placed in a heated mold. Resin is added and then an expandable balloon is put into the mold. The mold is sealed and the balloon is filled with pressurized air to force the resin fully into the shell components, compressing the shell layers and forcing excess resin from the mold. The heated mold cures the resin, bonding the shell materials. As skilled as the Arai shell experts are, it is difficult to achieve a perfectly consistent shell thickness and weight using the bag process. Therefore, Arai specifies two separate and independent quality-control checks for each and every shell. The double inspection continues today after first being implemented in 1978.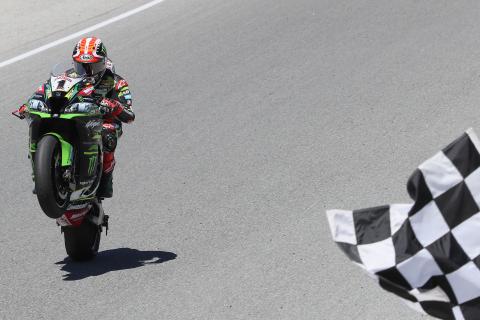 Racers put our helmets to the test
From MotoGP to Formula 1, Arai is chosen by many top riders and drivers, and this offers us a wealth of feedback at the highest levels of racing. Many F1 drivers and top-level motorcycle racers use standard Arai sizes. Just think of it, standard Arai sizes are good enough for world championship contenders to perform at their peak under the most extreme race conditions. These are exactly the same size helmets customers can buy at Arai dealers – with micro fitting options included in the helmet as well!
STEPS TO BUILDING AN ARAI HELMET
Every Arai helmet is handmade, a meticulous process that combines the highest technology with nearly 70 years of old-world craftsmanship. Each helmet is a reflection of Arai's dedication to rider protection and uncompromising quality.